Barrington Studio Faculty
Dancewerks Art of Dance Faculty

Director Ellen Werksman is the founder and director of Dancewerks. She has worked and trained with Robert Joffrey, Lou Conte (Hubbard Street Dance Company), Gus Giordano, Rosemary Doolas, Nana Shineflug, Leona Bataille, and the American Ballet Theater. She was a company member of Chicago Dance Medium for eight years, and a frequent guest artist of the Chicago Repertory Dance Ensemble. She has choreographed and produced for Dancewerks Production Company for over twenty years, and has choreographed extensively for the Chicago dance community. Ms. Werksman has taught across the country for the National Association of Dance Masters, the Illinois Dance Festival, Michigan Youth Arts Fest, Dance for Life Dance Workshops, and Footloose Dance Competitions in Canada. Ms. Werksman has been recognized four times in "Who's Who Among American Teachers" for her dedication and outstanding commitment to the art of dance. She has been featured in "Dance Spirit" and "Dance Teacher Now" for her innovative choreography and creative teaching formats. Ms. Werksman also founded and directed Applause Talent Presentations Scholarship and Workshop Program, where she was a National Adjudicator and Director of the Workshop series across the United States.
Co-Director Alyssa Heintz is the Coordinator for Midwest Dance Collective (MDC), and is the Assistant Director for Dancewerks. She has performed in and around the Chicago community, including appearances at: McCormick Place, Chicago's Holiday Extravaganza, Sears Center Holiday Concert, Dance Chicago (2007-2009) and the Art Institute Chicago's Grand Opening of the French Exhibit. She has worked with Chicago teachers and choreographers Nana Shineflug, Margi Cole, Richard Smith, Alberto Arias, Rosemary Doolas and Dardi McGinley-Gallivan. She has conducted master classes for Applause Talent Presentations National Workshops, Dancewerks Regional Werkshops, and Michigan Youtharts Festival as well as guest teaching for several area studios. She has a BA in Dance Teaching with a minor in Performing Arts Management from Columbia College Chicago.
Master Guest Instructors
Debra Nanni

Debra Nanni (native of Buffalo N.Y.) started her performing career on scholarship at Gus Giordano's in 1983. As a performer, she had been a soloist with Chicago Dance Medium as well as an independent performer with many notable dance companies in Chicago. Currently, Debra teaches and choreographs throughout Chicago and the suburbs including teaching master classes/workshops nationally with: Dancewerks, Applause Talent Presentations, Dance Olympus, and IDC. She is in her 8th year of teaching private classes and workshops in Austria and is very excited to be the modern teacher for Inaside Chicago Dance under the direction of Richard Smith. Debra's passion and mission as a teacher is to focus on the needs of the student. Whether they dance for recreation, competition, or want to develop their careers in dance, her objective is to challenge students to experience their learning process to the fullest. She believes this process will build a strong foundation of knowledge, technique and confidence, which will prepare them for any opportunity.  Debra is also a resident choreographer for Midwest Dance Collective.

Zachary Heller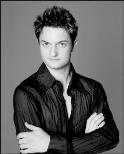 Zachary Heller (Alexandria, VA) graduated with a BFA in Dance from the University of Arizona, where he performed works by Susan Quinn, Sam Watson, Michael Williams, Douglas Nielsen, Frank Chavez and George Balanchine. He attended the Giordano Dance School Summer Scholarship Program in 2005 and 2006. This will be Zachary's fourth season with GJDC. Zach is a resident choreographer for Midwest Dance Collective and featured instructor at the Dancewerks National Werkshop.
Sarah Ford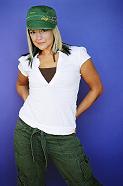 Sarah Ford was the Co. Director of Xtreme Dance Force Jazz Division in 2007 and 2008. Currently, she is a member of Inaside Chicago Dance and the Co-Director of Elevate Dance Company. Sarah has performed with numerous dance companies such as Midwest Dance Collective, Deeply Rooted Dance Productions and the Joel Hall Dancers. Miss Ford is a graduate from the Youth Performing Arts School and received her training in jazz, ballet, lyrical, tap, modern, and hip-hop. She has also attended Joel Hall Dance Center, Columbia College in Chicago, Edge Performing Arts Center in Hollywood, and Millennium Dance Complex in Los Angeles. She has worked with choreographers such as Donald McKayle, Joel Hall, Ellen Werksman, Paul Brown, Murray Phillips and Joseph Decker (Company Member). Sarah is a resident choreographer for Midwest Dance Collective and Assistant Director
for the Dancewerks National Werkshop.
Barrington Artz Center Musical Theater Program
The Musical Theater program is under the direction of Nancie Tobison. For information about classes, please call the Barrington Artz Center: 847-382-2789.

Director Nancie Tobison
is an internationally recognized director and instructor. She trains students at the Barrington Artz Center in Musical Theater, Acting, Actors Improvisation, and offers private piano lessons. She has been teaching students for over 20 years and has won numerous titles and awards for her excellence both here and abroad. She has a Masters in Music from University of Michigan and was selected as Michigan's teacher of the year three times. Ms. Tobison was a pianist for the Lyric Opera and her choirs have performed at Carnegie Hall, the Beijing Olympics, the Sydney Opera House, and the White House. In addition to numerous international presentations she was featured in the 3rd issue of "Quintessential Barrington."