Company and Performance Opportunities
Dancewerks is pleased to provide students with the opportunity to perform at various times throughout the year by offering two performance ensembles! Interested students should contact Ellen Werksman for audition information.
The Entertainers
BAC's newest performance ensemble! This group is focused on keeping the spirit of musical theater alive through traditional and historical themes as well as exploring new and exciting works that represent the latest trends in musical theater. The Entertainers performs annually.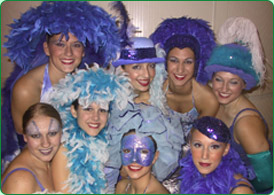 Midwest Dance Collective (MDC)
A semi-professional concert-based company in residency at BAC. The ensemble is comprised of dancers ages 11-27. Selection for membership is through evaluation and audition. Click here for more information.