About Director Ellen Werksman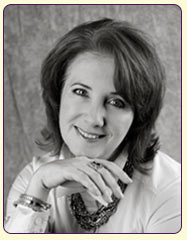 Ellen Werksman began her professional career in dance at the age of 16 when she performed with Illinois Regional Ballet in their production of Nutcracker. She has worked and trained with Robert Joffrey (scholarship recipient), Lou Conte (Hubbard Street Dance Company), Gus Giordano, Rosemary Doolas, (Chicago Dance Medium), Nana Shineflug (Chicago Moving Company), Leona Bataille, and the American Ballet Theater.
She was a company member of Chicago Dance Medium for 8 years, and a frequent guest artist of the Chicago Repertory Dance Ensemble. Ms. Werksman's long list of performance credits include appearances on Star Search, Oprah Winfrey, and Wild Chicago. She was a featured dancer with Frank Boehm's Jazz Hot, and a featured performer with the National Dirty Dancing Tour, working closely with the films choreographer Kenny Ortega (High School Musical), and dancing for the film's promotional tour in the Midwest.
As a choreographer, she has created hundreds of entertainment performances for the Dancewerks Production Company. She has also choreographed extensively for the Chicago dance community, having premiered work at Dance Chicago, Chicago's Next Dance Fest, as well as several youth forums including the CNADM (Chicago National Association of Dance Masters) Gala, and Chicago Dance Legacy Project.
Her musical theater choreography credits include productions of Camelot, Oklahoma!, Dames At Sea, George M!, Chorus Line, and Guys and Dolls. She has also collaborated with Dance for Life, and worked with soloists from the popular So You Think You Can Dance television series.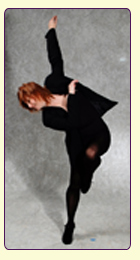 As an instructor, Ms. Werksman has taught across the country for the National Association of Dance Masters, the Illinois Dance Festival, Michigan Youth Arts Fest, Dance for Life Dance Workshops, and Footloose Dance Competitions in Canada. Ms. Werksman has been recognized four times in "Who's Who Among American Teachers" for her dedication and outstanding commitment to the art of dance. She has been featured in "Dance Spirit" and "Dance Teacher Now" for her innovative choreography and creative teaching formats.
In addition to serving as Artistic Director of Dancewerks, Ms. Werksman was the coordinator of production for the Ela Festival of the Arts-Dance Stage and Chicago's Next Dance Fest. She has also been the Co-Director for Youthdance Chicago Workshops, Dance Directive Dance Camp, and the MDC Summer Intensive Workshop.
Ms. Werksman founded and directed Applause Talent Presentations Scholarship and Workshop Program, where she was a National Adjudicator and Director of the Workshop series across the United States. Ms. Werksman continues to provide scholarships to aspiring dancers across the country through Dancewerks.