Faculty
Dancewerks hires professional teachers and choreographers
to share their talent and expertise to educate dancers.
Students will experience the latest trends in choreography
while receiving reinforcement in the essential foundations of dance.
The 2017 staff includes the following:
CLAIRE BATAILLE / Chicago Day of Dance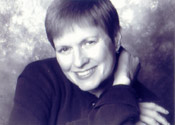 CLAIRE BATAILLE was a leading dancer with Hubbard Street Dance Chicago (HSDC) from 1977-1992 and received the Ruth Page Award for Outstanding Dancer in 1992. She was a founding company member with HSDC and has worked as dancer, choreographer, ballet mistress and teacher. As a dancer with HSDC, she performed works created by Lou Conte, Twyla Tharp, Lynne Taylor-Corbett, Daniel Ezralow, John McFall and Margo Sappington. She has served as assistant artistic director, ballet mistress and a resident choreographer.
Ms. Bataille toured internationally with HSDC and has performed and taught throughout the US, Canada, Brazil, Argentina, Peru, Uruguay, Holland, Belgium, Poland, France and Germany.As a choreographer, she has created works for HSDC, Spectrum Dance Theater in Seattle, Akasha Dance Company in Chicago, Dancers in Company in Iowa, Point Park Dance Ensemble in Pittsburgh and the Tennessee Childrens Dance Ensemble. In 1993 Claire conceived, choreographed and directed "Lifetimes" for the WTTW (Chicago's Public Television) production of "Love in 4 Acts" featuring 4 Chicago choreographers. She has restaged Lou Conte's works for many companies including HSDC, Dublin City Ballet, Spectrum Dance Theater, Point Park and Civic Ballet of Chicago.
Claire began teaching at the Lou Conte Dance Studio as a young dancer in 1975 and has been teaching dance in Chicago ever since. She has been on the faculty of The Chicago Academy for the Arts, Gus Giordano Dance Center, Columbia College, Melissa Thodos and Dancers, Cirqua/Rivera Dance Theatre and The Ruth Page Foundation. Currently she is on the faculty of the Lou Conte Dance Studio, River North Dance Chicago, HSDC and is a guest teacher for several Chicago companies. In 2003 Ms. Bataille earned her certification in the Pilates Method in New York with Romana's Pilates. In Sept. 2005, she was appointed associate director of the Lou Conte Dance Studio at the Hubbard St. Dance Center. In Sept. 2008 she was promoted to director.
Claire is the proud mother of two sons, Isaac and Jack.
EDDY OCAMPO / Chicago Day of Dance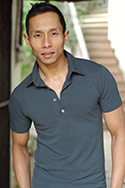 Before becoming a company member of Giordano Jazz Dance Chicago, Eddy Ocampo has worked with some of Chicago's premiere dance companies such as the Joel Hall Dancers and River North Chicago Dance Company. Eddy danced as company member with GJDC from 1994 – 2000, served as faculty member from 1996-2005, as well as served as school director of the Giordano Dance Center, the director of Giordano II and the director of the Giordano Merit Scholarship program from 2000 – 2003. As a master teacher, Eddy has taught in Europe, Mexico, Canada, Turkey, the Russian Republic and throughout the U.S. As a choreographer, Mr. Ocampo's works can be seen on such companies as Houston Metropolitan Dance Company, Odyssey Dance Theatre (Salt Lake City, UT), Kannon Dance (St. Petersburg, Russia), Lisa Clark Dancers (San Francisco, CA), Giordano Jazz Dance Chicago, Thodos Dance Chicago, Eisenhower Dance Ensemble and many regional ballet companies across the U.S. Eddy received the Dance Chicago 2004 Outstanding Choreography Award as well as the Cliff Dwellers Arts Foundation Choreographer of the Year Award in 2005 and 2007. Mr. Ocampo has been featured in the June 2005 issue of Dance Teacher Magazine as well as named one of the best jazz dance teachers in the country by Dance Spirit Magazine. In the December 2005 issue of Chicago Magazine, Eddy was featured as an up and coming choreographer and in November 2005. Eddy Ocampo resides in Chicago, IL, is artistic director of LEVELdance, and directs a nonprofit youth organization, Forum Dance Theatre.
Lizzie MacKenzie / Chicago Day of Dance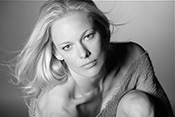 Lizzie is the Artistic Director of Extensions Dance Company and founder of Extensions Dance Center, both located in Chicago. She enjoyed 6 years dancing and touring internationally with Rivernorth Dance Company following 5 years doing the same with Giordano Jazz Dance Chicago. She is currently dances with Ron De Jesus Dance Company and Chicago Repertory Ballet, as well as continuing her work with various independent choreographers. The year 2012 marked her 13th season dancing under the direction of Harrison Mceldowny with the Chicago Symphony Orchestra in their annual "Welcome Yule" Christmas spectacular. She has been given various awards for her choreography, including the "New Voice" honor from Dance Chicago in 2006, the "Choreographer of The Year" from Dance Chicago in 2008 and she was a finalist in the A.W.A.R.D show for her piece entitled "Altered Interactions" on Nomi Lamad Dance Company. She has been honored for her contemporary choreography at Youth America Grand Prix and has had numerous finalists in the NFAA Young Arts competition, including a Presidential Scholar in the Arts in 2011. In August of 2002 Lizzie was featured on the cover of DANCE magazine and has since been featured in various magazines as a model for Leo's Dancewear and Illinois Theatrical. Lizzie spends most of her free time teaching and choreographing all over the U.S and her contemporary class has been listed in Dancespirit magazine as one of the top 3 dance classes to take in Chicago.
MAIN CAMP STAFF:
Paige Caldarella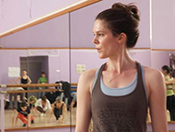 Paige Caldarella studied at Cincinnati's School for Creative and Performing Arts. She received her B.F.A. from the Juilliard School and went on to dance for the Merce Cunningham Dance Company, touring throughout Europe, Australia and the U.S. Mrs. Caldarella holds an M.F.A. from the University of Illinois at Urbana-Champaign and is an Assistant Professor at the Dance Center of Columbia College Chicago. She has performed with among others The Seldoms, Colleen Halloran Performance Group, Linda Lehovec, Darrell Jones and Sara Hook. Her choreography has been seen at Chicago's Cultural Center as a recipient of the DanceBridge program, the Krannert Center, Links Hall, the Aronoff Center and Summer Stages Dance in Concord, Massachusetts. Additionally, Mrs. Caldarella has guest taught at the University of California, Berkeley, University of Florida, Gainesville, University of Illinois, Urbana-Champaign, Beloit College and Boston Ballet's summer program. She is a 2012 Chicago Dancemakers Forum Lab Artist grantee and recently premiered a new work on the Cincinnati Ballet as part of their New Works program.
Jamie Farrell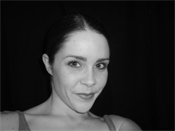 Jamie began dancing following her competitive gymnastics career. She graduated from Point Park University in Pittsbugh with degrees in dance and business management. Jamie is the assistant artistic director of Corpo Dance Company and teaches at Northeastern Illinois University, as well as other private dance studios. Jamie has performed with Chicago Dance Crash, Impetus Dance Theatre and Rasa Dance Theatre.
Andrea Fenwick-Trench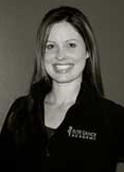 Andrea graduated with Honors from the University of Illinois at Urbana-Champaign with a B.F.A. degree in Dance. Before attending college, Andrea graduated from The Youth Performing Arts High School in Louisville, Kentucky where she trained intensively in Modern, Ballet, and Jazz dance. Andrea has danced with Linda Lehovec & Dancers, Moyamo Dance Company, Rebound Dance, and Thread Meddle Outfit. She has taught throughout Illinois, Kentucky, and New York including the University of Illinois at Urbana-Champaign, French Woods Performing Arts Festival, School District 33-C, and Jefferson County Public Schools. Currently, Andrea is the Co-Founder and Artistic Director at Elite Dance Academy in Homer Glen.
Josh Ford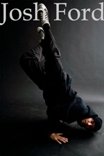 Josh is co-owner and a full time instructor at Louisville Dance Alliance. Mr. Ford teaches modern, ballet, jazz and is the head of the Hip Hop program. He is also the Technical Director of the Vandivier Ford Dance Company. Mr. Ford received his BFA in Dance from the University of Illinois at Urbana-Champaign. This summer Josh taught at the Lavelle Smith Dance Camp. Josh also performed with the Louisville Ballet Dancers and taught a Master Hip Hop class at The Governors School for the Arts. Mr. Ford also composes scores for choreographers and local musicians.
Sarah Ford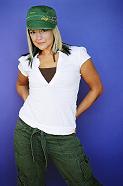 Sarah Ford was the Co. Director of Xtreme Dance Force Jazz Division in 2007 and 2008. Currently she is the Co-director of Elevate Dance Company. Sarah has performed with numerous dance companies such as Midwest Dance Collective, Deeply Rooted Dance Productions and the Joel Hall Dancers. Miss Ford is originally from Louisville, Kentucky and a graduate from the Youth Performing Arts School. She received her training in jazz, ballet, lyrical, tap, modern, and hip-hop. Sarah has also attended Joel Hall Dance Center, Columbia College in Chicago, EdgePerforming Arts Center in Hollywood and Millennium Dance Complex in Los Angeles. Sarah was a competitor for over ten years and has won at both regional and national levels, including numerous national overall awards and titles. She has worked with choreographers such as Donald Mckhayle, Joel Hall, Ellen Werksman, Paul Brown, Murray Phillips and Joseph Decker. Sarah was also a member of the Joseph Allen Decker Dance Company where she assisted Mr. Decker for two seasons and was an original cast member of "La Sparizione" which premiered in Los Angeles Ca.
Zachary Heller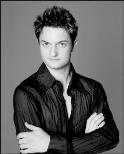 Zachary Heller (Alexandria, VA) Zachary Heller graduated with a BFA in Dance from the University of Arizona, where he performed works by Susan Quinn, Sam Watson, Michael Williams, Douglas Nielsen, Frank Chavez and George Balanchine. He attended the Giordano Dance School Summer Scholarship Program in 2005 and 2006. This will be Zachary's third season with GJDC. He is a choreographer for Midwest Dance Collective and was the Dancewerks 2010 BRAVO dancer Choreographer. Zachary would like to thank his friends and family for all of their love and support.
Chandra Lynn Alberding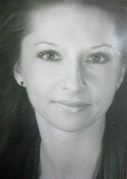 Chandra Lynn Alberding grew up in Barrington, Il..  During her early years she trained at the Judith Svalander School of Ballet. In the year 2000 she became the second place awards winner of the National Society of Arts and Letters Ballet Competition.  Following her high school graduation she was accepted into Butler University's Jordan College of Fine Arts with a talent scholarship.  In the summer of 2004 she traveled to St. Petersburg, Russia where she trained and performed with some of the most renowned ballet masters of the Marinsky Theater (previously the Kirov Ballet).  Alberding was cast in the role of Sugar Plum Fairy for Butler Ballet's 2004 production of 
The Nutcracker
.   She graduated in 2005 with a Bachelor of Fine Arts in Dance Performance.  After graduation Alberding became a BASI-certified Pilates instructor and currently instructs at a private studio in Chicago.  She has participated as a dancer and choreographer for companies throughout the Chicago land area.  Her choreographic work has been featured at Dance Chicago and has been featured with Midwest Dance Collective.  Currently she is on the staff at Ballet Chicago and the Joffrey Academy of Chicago.  Her hopes are to continue and share her passion of movement to all she can teach and inspire.
Debra Nanni

Debra Nanni (native of Buffalo N.Y.) started her performing career on scholarship at Gus Giordano's in 1983. As a performer, she had been a soloist with Chicago Dance Medium as well as an independent performer with many affluent dance companies in Chicago. She enjoyed her long performing career;in modern, contemporary ballet, jazz performances and production work. Debra was the Owner and the Artistic Director of Progressive Movement Academy located in Rockford IL.. PMA's competitive teams enjoyed many National Top 1st place awards additionally with many choreographic awards.She now teaches and choreographs throughout Chicago and the suburbs including teaching master classes/workshops nationally with: Dance Directive, Dancewerks Art of Dance Regional Werkshops, Applause Talent Presentations National Workshops to name a few. She is in her 8th year of teaching private classes and workshops in Austria and is very excited to be the modern teacher for Inaside Chicago Dance under the direction of Richard Smith. You will see her professional works performed by Inaside in the Spring of 2010. With her extensive knowledge in all areas of dance Debra is on her 15th year as an adjudicator for various national dance and talent competitions. Debra's passion and mission as a teacher is to focus on the needs of the student. Whether they dance for recreation, competitive or want to make a career in dance, her objective is to challenge them to experience to the fullest in their learning process. She believes this will build a strong foundation with an abundance of knowledge, technique and confidence which can prepare them for any opportunity.
Noel Powers

Noel Powers, originally from Schaumburg, Illinois, graduated Magna Cum Laude from Western Michigan University with a Bachelor of Fine Arts in Dance. While there, she was also awarded The Dalton Exceptional Dance Major Scholarship and the Wendy Cornish Endowed Scholarship. She has performed in such Great Works as George Balanchine's Who Cares? andSerenade as well as Lou Conte's The 40s. In 2005, she had the privilege of performing George Faison's Suite Otis at the Kennedy Center in Washington D.C. as part of the Masters of African American Choreographers Showcase. She has participated in the River North Chicago Dance Company's Summer Intensive/Invited Artists Program and was awarded a scholarship to the Thodos Dance Chicago Summer Intensive. In 2008, she was given the opportunity to choreograph an original work for Inaside's spring concert, In the Painting. Ms. Powers is involved in both choreographing and teaching at studios in the Chicago area.
Natalie Rast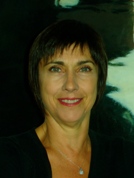 Natalie began her study of ballet in Columbus, Ohio at the age of ten. She continued her studies in Chicago at the Ellis-Duboulay School of Ballet when her family relocated to DeKalb, IL. She attended Northern Illinois University as a dance major for three years at which point she transferred to Barat College to complete her studies. At Barat, she was introduced to jazz for the first time and auditioned for Joel Hall Dancers ending her college studies but beginning her professional dance career. She was principal dancer with Joel Hall Dancers from January 1981-December 1986, touring extensively with the company to Great Britain and Europe. She furthered her studies of ballet and modern technique at the Ruth Page Foundation, Chicago City Ballet, Joseph Holmes Dance Theater London Contemporary Dance Theater, and Pineapple located in London, England. She began teaching her teaching career in ballet at the Joel Hall Dance Studio as well as Chicago City Ballet, Golden's School of Dance, Hyde Park School of Ballet, Second City Ballet, Joseph Holmes Dance Theater and Columbia College Dance Center, where she has been part-time faculty since 1988. She has served as ballet mistress for Zephyr Dance and Winifred Haun and Dancers. She has been a participant in the Urban Gateways Program as an artist and also as a co-coordinator for the Joseph Holmes Dance Theater. She founded Rast Ballet; a school focused on the study of ballet for the adult student, in December 1993. In March of 2006 she opened Rast Ballet and Dance Studio offering classes for adults in ballet, pointe, yoga, NIA and hip-hop. In the fall of 2007 she joined the faculty of the nationally renowned Chicago Academy for the Arts. Beginning September 2009, she joined the faculty of Joffrey Academy, the training school for the Joffrey Ballet.
Jon Sloven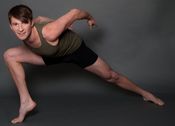 Jon received an M.F.A in Dance: Choreography and Performance from the University of Arizona where he was recognized with a Most Outstanding Teaching Assistant award. After attending Colorado College where he received a B.A. in economics and business, Jon has danced professionally with Kim Robards Dance, Wats-on-Dance and Same Planet Different World and currently dances with Inaside Chicago Dance. Jon has won awards for his unique choreography including being a finalist in the Ballet Nouveau Colorado, Jazz Dance World Congress and Dance Chicago choreography competitions. He's been fortunate enough to tour to China and Germany while dancing professionally and will return to Germany this summer to teach master classes in addition to perform. In addition to jazz, Jon also teaches modern and ballet in the Chicagoland area while choreographing for various schools and studios.
Tony Suhadolnik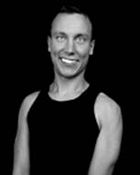 Tony Suhadolnik grew up in Seattle where he started dancing at a neighborhood studio at the age of ten. He furthered his training at the Arc School of Ballet in Seattle and, while in high school, was nominated for several 5th Avenue Musical Theater Awards. In 2007, Tony moved to San Francisco to train for two years at Alonzo King's LINES Ballet School's Training Program. While there, Tony worked with Robert Moses, Alonzo King, Yannis Adoniou and several other Bay Area choreographers. After graduating, he then guested with Moving People Dance Theater in Santa Fe, New Mexico before moving to Chicago. This is Tony's first season with Inaside Dance Chicago. Tony has danced with Chicago's Midwest Dance Collective as a guest artist and is excited to be a part of Dancewerks.
Marc Wayne:

For twenty-five years, Marc has made his living as a professional entertainer. As dancer, choreographer, actor, singer, director, educator, and speaker, this seasoned professional has traveled coast to coast performing for audiences of over 71,000 people. His experience includes screen, television, and stage in music videos, video series, commercials, industrials, movies, musicals, amusement parks, and five US tours.
Marc's company work includes Chicago based modern companies, Chicago Moving Company, Chicago Dance Medium, Chi-Town Jazz Dance and Midwest Dance Collective. Marc's joy is working with young people of all ages. Affirming their purpose and transforming that confidence, into their performance of art and life. His infectious zest for life and performing, has taken him as choreographer, director, speaker, educator, and judge to countless studios, churches, camps, and now to the Dancewerks National.